And it's really a baby boy this time around for actress Zhang Ziyi and her rock singer-husband Wang Feng. She announced the birth of her second child in a Weibo post last Friday (Jan 3).
"On Jan 1, 2020, my life has one more 'him'!" Ziyi penned.
It's been reported that Wang Feng, 48, has always longed for a son. He already has three girls: four-year-old Xing Xing with Ziyi, 14-year-old Apple with an ex-girlfriend, and a seven-year-old daughter from his ex wife, shared TodayOnline.
He wasted no time in expressing his joy on Weibo, just 10 minutes after Ziyi's post.
"Standing next to my wife for the second time, holding her hand tightly and welcoming the baby allowed me to once again feel a mother's greatness," Wang Feng wrote. "Thank you my wife, thank you for bringing our family a super healthy, loud 3. 6kg chubby son on the first day of 2020."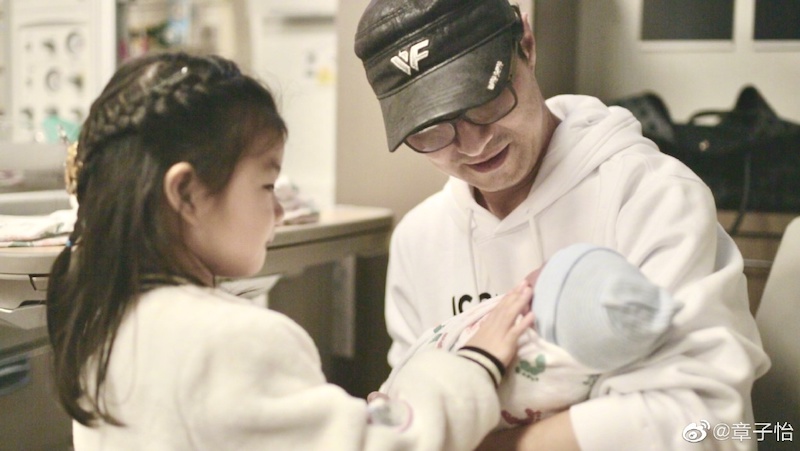 Wang Feng also added that both mother and child are doing well, and wished everyone a happy new year.
The two tied the knot back in 2015 and became parents to Xing Xing in December that very year.
Even though pregnancy rumours had been afloat since April last year, Ziyi only broke the news, alongside a photo of herself caressing her baby bump, during the 32nd Tokyo International Film Festival in October.
A version of this article first appeared in Asiaone.
Also read:
Jay Chou finally reveals son's full name and shows rare family photo
Marrying a divorcee with kids? Learn how Wang Feng won over Zhang Ziyi's parents
Jay Chou, Joanne Peh and other celeb parents who hide their kids' face on social media
Will you stop asking Fann Wong when she will have a second child?
These Asian celebrity mums married billionaires
It's another baby girl for Aaron Kwok, Moka Fang